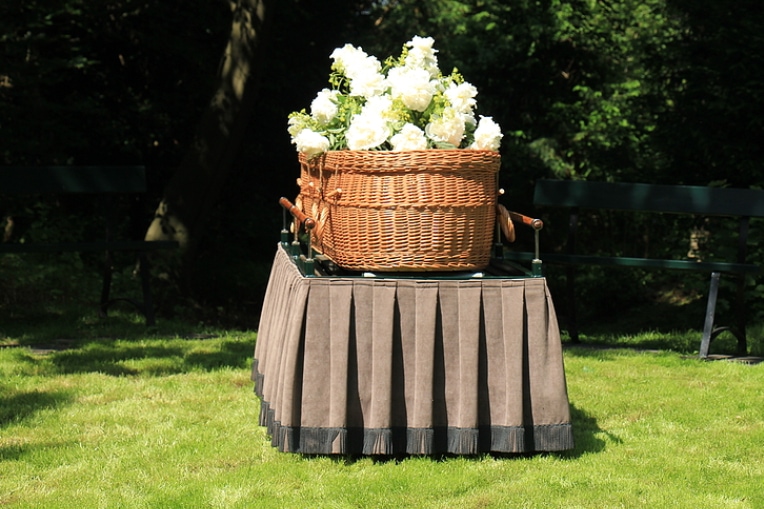 A funeral is held for both the deceased and their loved ones; while honouring the deceased and sending them off in a dignified manner, their kith and kin, as well as other mourners, are offered an opportunity to express their sadness before saying goodbye.
There is a wide range of funeral services in Singapore for believers of all religions. Non-religious funerals are mostly held for free thinkers who did not practise religion while alive. Their arrangements would hence differ from religious funerals, which often involve different traditions and rituals that express the respective religion's beliefs. Here are some arrangements to expect for a non-religious funeral.
Preparing the body after death
When it comes to embalming or the choice between cremation and burial, free thinkers do not have specific rules to follow. Therefore, the process is dependent on the wishes of the deceased and their loved ones.
Generally, the deceased's body will be washed and cleaned by qualified personnel who are trained and experienced in funeral procedures. After drying, they will then be dressed in clothes of their preference; some prefer business attire or formal wear, while others may opt for their simple everyday clothing. If requested by the deceased and/or their loved ones, the body will also be embalmed, and make-up can be applied to create a more presentable and life-like appearance, especially if the funeral is open-casket.
After the deceased is placed in their casket, photographs and other personal memorabilia or favourite items may be included next to their body. This helps the living feel connected to the deceased and aids in coping with grief and processing their passing.
Funeral Procession
The deceased's body may be displayed in a variety of ways. Some Buddhist funeral services have a viewing room in which the deceased's body will be in an open casket. Some free thinkers may display the body in a similar manner, giving those who are mourning closure and comfort. There is no obligation to view the body, but it is also normal for mourners to be overwhelmed and emotional. In such a scenario, do support and accompany them. Otherwise, the loved ones may opt for a closed-casket funeral or an urn in which the cremated ashes are stored.
In Singapore, the wake will usually be held in the void deck of an HDB housing estate. There is no set duration for the wake, but the entire process may last up to seven days, depending on the service. The service will vary depending on the preferences of the deceased and their loved ones. It may be a simple memorial service or an elaborate ceremony that spans many days.
Unlike other religious funerals, the music may not be religious in nature. Instead, mourners may play the deceased's favourite music or instrumental music. Additionally, there will also be readings and eulogies from family and friends to remember and appreciate the deceased fondly. Sometimes, there will be presentations of photos and videos to encapsulate the joyous memories and achievements of the deceased's life.
Funeral etiquette
Just like all other funerals, the atmosphere of a non-religious funeral will be sombre and respectful. However, a funeral service may also take on a more celebratory mood as the deceased's life is celebrated and remembered with gratitude, appreciation, and joy.  Regardless of the service's atmosphere and process, guests ought to be sensitive and mindful of the loved ones' wishes and act appropriately in line with the present mood.
Guests should also be mindful of their dressing. Dark colours such as black and modest, conservative clothing are respectful towards both the deceased and their loved ones. When it comes to condolence gifts such as floral arrangements, it is wise to check in with the family. Wreaths or a flower stand with carnations and lilies are often safe choices. Sometimes, donations will be appreciated as well.
Conclusion
Funerals are complex, emotional ceremonies accompanied by sadness. Although religious customs and traditions vary across families, funeral services share the common purpose of coping with grief and appreciating the deceased.
It may be difficult to pick the most suitable funeral service in Singapore, but here at Ang Brothers, we understand that patience, sensitivity, and professionalism are paramount. Experienced and knowledgeable, we offer the highest quality funeral services in Singapore. We will aid you in walking you through the funeral process from start to finish as we serve you and your loved ones with dignity and respect.