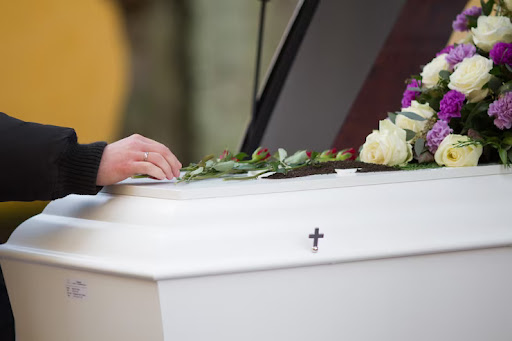 Direct Funeral Package
Ang Brothers Funeral Services offer $1,280 for Direct Funeral Package. When come to Direct Funeral Services, we are the lowest and the most affordable in Singapore.  Ang Brother Funeral Services is the trusted and preferred brands in Singapore, you may rely on us.
To help you understand our affordable Direct Funeral Package, below is a complete breakdown of that we offer.
Standard Direct Funeral Package
Basic Wooden Casket (No Glass)
Manpower & Transportation
Book Cremation Slot
Mandai Cremation Fee
Professional Wash & Make up
Ash Collection Service
Professional Consultation and Service Fee
Add-Ons (Optional)
Professional Embalming
Photo Enlargement
Arrange a small prayer depending on the religion of deceased
Ash Disposal – Sea Burial, In-land Ash Scattering etc
Columbarium or Niche Fee
Hearse
Ceremonial Items (Incense paper, Joss sticks, etc)
Fresh Floral Photo Frame
What should I prepare for Direct Cremation Service?
There are a few things to take care of while preparing for the direct cremation service,
Full set of Clothing for your loved one, i.e. Top, Bottom, Undergarments & Shoes.
Choice of Items to put into the casket such as clothing, soft toys etc.
Identification card of your loved one and the next of kin for the death certificate registration.
What are the Basic Features of Direct Funeral?
Direct Funeral may be a disposition option during which the body is cremated within the day immediately following the death. Therefore, there's no funeral wake service. A direct cremation is the most economical option. Ang Brothers Funeral Services cover all the aspects of a Direct Cremation in their Direct Funeral Packages.
However, the basic features of a Direct Funeral may be summarized as follows –
The body is cremated within the day immediately following the death.
The body is typically cremated in a simple wooden polished casket instead of an upscale casket.
There's no embalming required as there's no visitation or wake.
A memorial service may be arranged at a later day depending on the deceased family.
Why People Choose Direct Funeral Services?
Many people prefer direct funerals in Singapore as a low-cost alternative to a traditional funeral. So, when would you consider choosing the Direct Funeral Services?
– Those who do not believe in the often costly, ceremonial events of a ritualistic funeral wake and would rather prefer that their family spend the money in a more fulfilling manner and hold only the simple funeral.
– Those who do not prefer that their family can handle the stress and hardship that typically comes with arranging and attending a traditional funeral wake.
– Those who passes away with little close family, or whose relatives live far away and are unable to be able to attend a funeral service at short notice.
– Those below the poverty level who cannot afford a posh funeral wake at costly funeral parlours or even at HDB void deck.
– Those who are very much busy with their stressful professional schedule and cannot arrange a lengthy ceremony for their loved one.
– Direct Funeral Services may be a good option for accidental death victims, murder victims, or for the deceased with an unnatural death.
Why Choose Ang Brothers Funeral Services?
At Ang Brothers Funeral Services, we take pride in offering a professional and sincere service, one that you can personalise to better meet your funeral needs. Our funeral directors will be there with you every step of the way, guiding you through the entire process.
Over 40 Years of Funeral Experience and Accumulated Knowledge in Helping the Bereaved Families.
Our Funeral Packages Are Affordable, And It Include All the Essential General Needs of a Funeral.
Transparent Pricing Policy Ensures That You Only Pay What You Need. There Is No Hidden Cost.
Need Further Assistance About the Funeral Service Packages.
Call or WhatsApp us today at +65 9871 8388 to inquire about our Funeral Service Packages.
We will guide you through the entire process with compassion and empathy, all whilst making sure to arrange a  funeral that befits your loved one.