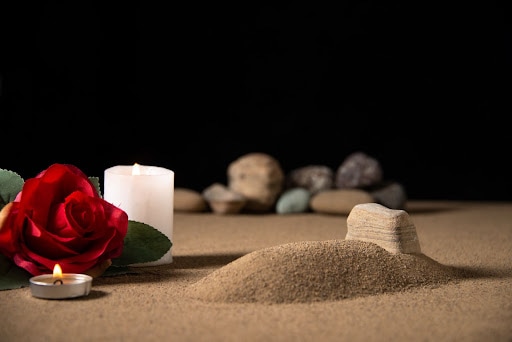 You may be familiar with a standard funeral service when a casket is present during the event. However, due to its many advantages, mainly when costs are considered, cremation is becoming increasingly popular nowadays. An old custom of families and loved ones gathering together for grief is cremation. Since ancient times, it has been used worldwide because of a direct funeral with many advantages. That includes conserving cultural practices while limiting the impact on natural resources and upholding religious beliefs about death associated with cremations. Here will see the top benefits of choosing the right direct cremation:
1. Easy to plan 
A painful, overwhelming event is losing a loved one. It is the ideal solution for those who have lost a loved one and need time to process their loss before beginning funeral planning. Moreover, you can do it online or over the phone. Direct cremations can be planned without visiting a funeral facility. You are relieved of the burden of arranging funeral days after a loved one has died away.
2. Most affordable option
With direct cremation, there is no need to spend money on expensive funeral supplies like a casket, burial vault, or embalming. You must pay for the cremation and a few administrative costs like paperwork and body pickup. The direct funeral is the most reasonably priced cremation option because of its simplified form. Without service to plan, families may focus their energies on the manner they want to remember their loved ones. A celebration of life among friends and family or a memorial service at a meaningful site could be used.
3. Quick turnaround 
An ideal direct funeral cremation takes a few days to complete from beginning to end. However, the preparation only takes a few hours because you only need to approve the procedure once you have chosen a cremation provider.
The cremation service will then take care of the rest, including sending the ashes to you wherever you are. Direct cremation enables families that want to grieve more quickly to skip the ceremony and concentrate on getting over the loss.
4. Greener option 
The most hygienic method of flame-based cremation for those who care about the environment is direct funeral cremation. Because embalming is unnecessary, harmful substances like formaldehyde won't contaminate the soil. Avoiding metal that takes a long time to decay is another requirement without a casket. Reduced carbon emissions due to the minimal transportation required are another way that selecting direct funeral cremation helps save the environment. If you plant a tree with the ashes or keep them in a biodegradable urn, it can even become carbon positive.
5. Reduced stress
You probably already know how difficult it can be from beginning to end if you have ever organized a funeral. Many families find it difficult even to find the time to process the loss of a loved one due to the stress that might result from it. With direct cremation, you can significantly reduce your stress levels. If you choose direct cremation, you can focus more of your attention on grieving the loss of your loved one and less on it worrying about the type of cremation arrangements you should make.
Bottom Line
You have total choice over how, when, and where you celebrate the life of your loved one with direct cremation. The above mentioned are the top benefits you can consider choosing the proper direct cremation.