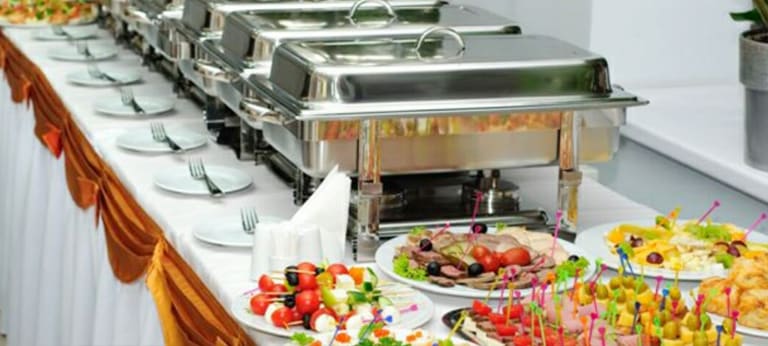 Funeral Catering Services
Funeral Catering Services during a funeral procession are of crucial importance and ensuring they are in accordance with the religion and race of the deceased and their families are of utmost importance. It is a safer choice to let the funeral coordinator manage the catering services and do selection of the menu to avoid any kind of confusions or mismanagements afterward.
Difference between Normal Caterers and Funeral Caterers
Funeral caterers are not the same as normal caterers. Funeral caterers have to ensure the menu at the funeral is simple yet respectable and most importantly. Affordable for the grieving families. Since normal caterers may cause inconvenience during a funeral. It is a best practice to hire a funeral caterer to manage the food side at the funeral.
Why Choose Our Funeral Catering Service?
Having been in the business the longest, since 1995. our funeral catering service has been most respectable and praiseworthy. Our cooks are aware of the cultural and religious norms of each religious funeral and ensure they play their part properly and as professionally as possible. Our team will ensure minimal fuss and smooth operations during the funeral to maintain the respectful aura throughout.
Choosing the Right Menu
Choosing the right menu is a fundamental task at the funeral catering. You can choose the menu yourself or have us pick it out for you. Since the time of a funeral and loss of a beloved is painful and usually, the families are not in the appropriate state of mind, most of the clients prefer us choosing the menu for them. You can count on us and be worry free since our catering services are reliable and our food is delicious.
How to Contact Us?
To inquire about Funeral Services in Singapore, you can call us at our 24 hours hotline at +65 9871 8388. We will be here to help you sort out any queries or questions regarding our services.