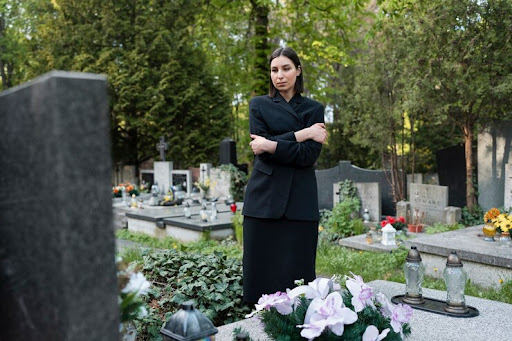 Planning a funeral can be an overwhelming and emotional task, especially when dealing with losing a loved one. However, many people are now considering pre-planning funerals as a way to alleviate some of the stress and burden on their families during an already difficult time. 
This Article Will Address A Few Frequently Asked Questions About Holding A Pre-Planning Funeral:
Q1. What Is A Pre-Planning Funeral?
A pre-planning funeral involves making arrangements and decisions regarding your own funeral in advance. It allows you to plan the details of the service, choose a Funeral Package, and make financial arrangements ahead of time. By pre-planning, you can ensure that your wishes are met and ease the burden on your family members.
Q2. Why Should I Consider Pre-Planning My Funeral?
Pre-planning a funeral offers several benefits. First and foremost, it lets you control your final arrangements and ensures that your wishes are respected. It also relieves your loved ones of the emotional and financial burden of making challenging decisions during a time of grief. Additionally, pre-planning can help lock in current pricing, protecting against future cost increases.
Q3. What Does A Funeral Package Include?
Funeral packages in Singapore can vary depending on the funeral home and your specific preferences. They typically include services such as embalming, viewing or visitation, transportation of the deceased, a casket or urn, funeral ceremony coordination, and graveside services. Some packages may also include additional services like floral arrangements, obituary notices, and catering for the reception.
Q4. How Much Do Funeral Packages Cost In Singapore?
Funeral package cost in Singapore can vary depending on the services and options chosen. It is advisable to consult with funeral homes or service providers directly to get accurate pricing information. Factors that can affect the cost include the type of casket or urn selected, the venue for the funeral service, transportation requirements, and additional services requested.
Q5. What Are The Benefits Of Pre-Paying For A Funeral?
Pre-paying for a funeral allows you to lock in current prices, protecting against inflation and rising costs in the future. It also provides financial peace of mind for you and your family, knowing the funds are set aside to cover funeral expenses. Pre-paying can help alleviate the financial burden on your loved ones and to make sure that your funeral wishes are carried out according to your plans.
Q6. Can I Make Changes To My Pre-Planned Funeral Arrangements?
Yes, you can change your pre-planned funeral arrangements at any time. Life circumstances and preferences may change, so reviewing and updating your plans is important. Whether choosing a different funeral package, adjusting the service details, or updating beneficiary information, you can work with the funeral home or service provider to make the necessary changes.
Q7. How Do I Communicate My Pre-Planned Funeral Arrangements To My Loved Ones?
It's essential to communicate your pre-planned funeral arrangements to your loved ones. Start by discussing your wishes with your family members and close friends. Share important documents, such as your pre-planning contract or instructions, and let them know where these documents are kept. Consider designating a trusted individual as the point of contact for the funeral home or service provider.
Conclusion
Pre-planning a funeral is a thoughtful and considerate decision that can bring peace of mind to you and your loved ones. By planning in advance, you can make sure that your final wishes are met and support your family during a difficult time. If you're interested in pre-planning a funeral, contact a trusted funeral home or service provider in your area to discuss options and find the best Funeral Package in Singapore that suits your needs.