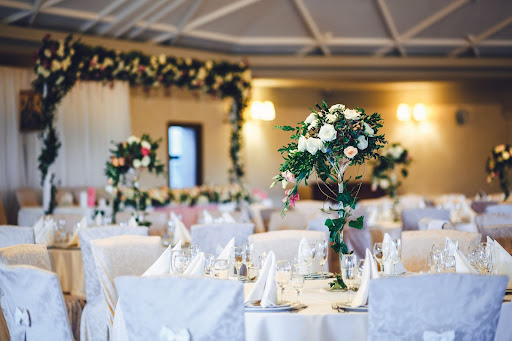 Have any idea what you need to do if your loved one dies? When someone you love dies, your entire world is suddenly unstable, and the stress you are now experiencing seems unmanageable. When planning a wake for a dead person, there are several things to consider. The last thing you want to worry about is organizing a funeral reception, preparing food, or cleaning up afterward. Food is one aspect that shouldn't be ignored. It is common to provide food for friends and relatives to eat during the funeral wake so they may catch up with one another. In such a situation, you can look for taoist funeral services to organize your funeral wake. Here will see the things you need to consider at the funeral wake:
1. Number of people attending the funeral wake
There are solutions to suit every occasion, whether you are catering for a huge gathering and a smaller gathering. For large gatherings, foods that can be prepared in bulk, including one-pot meals, tray bakes, and sandwiches, are ideal. However, for smaller parties, the menu can be more flexible. For a smaller gathering of friends and family, afternoon tea or a variety of salads are suitable menu choices.
2. Budget you have in mind
When selecting foods for a wake, keep your budget in consideration. You can set a budget in advance, then work within it. Consider hiring taoist funeral specialists who will help you feel less stressed on the day of the funeral wake. 
3. Dietary requirements of your guests
Everyone going has options, which is something to remember. You need to consider that vegetarian and vegan diets are becoming more popular, and tasty meatless options are sure to be a hit with everyone in attendance. You can contact the taoist funeral services as they are generally skilled at providing options for any dietary restrictions as part of their funeral food menu.
4. Type of funeral held and religion
Singapore is a multireligious and multicultural nation, thus, people must adhere to various funeral customs.
If the caterer is aware of the type of funeral being conducted and the faith being practiced, they may be able to create the food better. At instance, vegetarian food is required for a Buddhist funeral, hence no meat dishes should be offered.
The caterer may also need to make meals for funerals. Therefore, if that is required, be sure to check with the funeral director. Food during ritual funeral wakes is typically prepared by outside parties.
5. Prayer session start times
To ensure that everyone has enough time to eat dinner, the catering service must know the prayer session times to work backward from there.
Especially if your caterer prepares their food off-site, this is more complex than it first appears. Since evening traffic is frequently the toughest, it can be challenging to guarantee on-time delivery before prayers start. As a result, you should hire an on-site caterer and a taoist funeral service.
6. Table arrangement
Based on the space provided for the food area, current layout, and funeral organization, the caterer may create the table arrangement to exhibit the meals in food warmers, complete with table setting and plates and utensils.
7. Point of contact
At least two phone numbers are required for the caterer. For better coordination, it is also best to introduce your caterer to the funeral director.
Bottom Line
Food is frequently offered during funerals in Singapore to express gratitude to the mourners' family members and friends who came. For that, it is essential to consider the above-listed things in consideration.