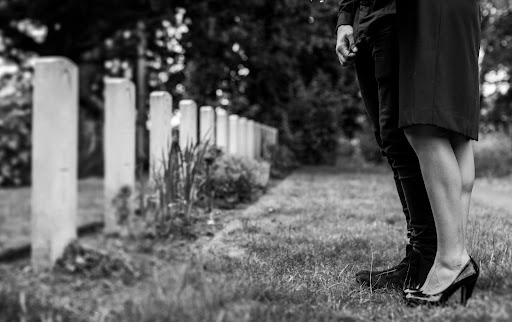 You may know that the loss of a loved one is a difficult thing to cope with. It can be mentally challenging to lose someone you love. When choosing the proper undertaker can be a difficult decision. Funeral planning can be a difficult and stressful process for your departed loved one. A proper funeral package that complies with the deceased's desires may need to be chosen in addition to coping with your loss. Spending too much is another legitimate issue, and exceeding your budget might cause unnecessary hassles in an already difficult circumstance. 
In Singapore, there are lots of companies offering funeral services. Only a small number of businesses post their prices online. For funeral packages, you can look for funeral services in Singapore. During this challenging time, transparency is essential. The last thing you need to be concerned about is overspending on a funeral. Before participating, it is best to understand what you will be charged for. Never be hesitant to inquire if you are unsure. Here will the three tips for choosing the right funeral package in Singapore:
1. Settle on a funeral arrangement
The essential choice you need to make when selecting your ideal funeral package Singapore is to decide on the funeral rites. A Buddhist funeral service is conducted very differently from a Taoist funeral. Therefore, you must choose wisely to guarantee that the departed's wishes are fulfilled.
You might also need to choose whether to bury the body after the ceremony or cremate it in addition to choosing the funeral package. This choice may impact your plans, such as buying an urn for the cremated remains or a burial plot to bury the casket after the service. To ensure everything runs smoothly during the funeral, certain aspects must be determined before it starts.
2. Figure out your budget 
To have a clear understanding of the amount you have to work with if you are a little short on cash, creating a budget is a vital step to do. Your funeral director would be better able to give the most cost-effective solutions with this information.
If you cannot afford complete funeral packages, you can choose a particular funeral home and ask for more affordable options for individual services, such as choosing a less expensive florist to provide funeral flowers.
3. Look for personalized funeral services are an option
Understanding and deciding how personalized you want your loved one's funeral to be will help you make the right choices. Whether that means hiring a funeral band to play certain music or placing several images of your loved one next to the casket. You can look for the funeral package Singapore service, which offers affordable packaging.
Since not all funeral homes provide these services, this might be used as a guide for carefully choosing your selections and picking your package. This would also assist you in selecting the best funeral director with knowledge of individualized funerals.
Final Thoughts
Everyone wants the final wishes of the dead to be carried out. Therefore, everyone should be more supportive of one another at this difficult time so that the designated person can easily choose the best funeral package. The above listed are the top three tips to consider in selecting the right funeral package in Singapore.