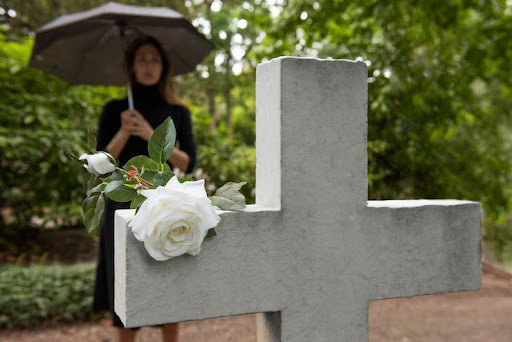 Funeral planning can be a challenging and emotional affair. With so many decisions to make and arrangements to finalise, it can be overwhelming to know where to begin. 
In This Blog, We'll Provide You With Some Helpful Tips On How To Plan A Funeral In Singapore In 2023:
1. Decide on The Type of Funeral Service
The first step in planning a funeral is to decide on the type of service you want. In Singapore, there are many different Funeral Services available, including traditional Chinese, Taoist, Christian, Catholic, and non-religious services. If the deceased had a specific religious affiliation, you may want to consider having a funeral service that aligns with their beliefs.
2. Choose a Funeral Services Singapore Provider
Once you've decided on the type of funeral service you want, you'll need to choose a funeral services Singapore provider. Look for a reputable provider that has experience in handling funerals in Singapore. They should be able to guide you through the process and offer a range of funeral packages to suit your needs and budget.
3. Make Funeral Arrangements
Next, you'll need to make funeral arrangements. This includes deciding on the location, date, and time of the funeral service, as well as arranging for transportation of the deceased, embalming, casket or urn options, and floral arrangements. Your funeral services Singapore provider can assist you with these arrangements.
4. Invite Family And Friends
After the funeral arrangements have been made, you can start inviting family and friends to the funeral service. You can send out invitations via email, text, or traditional mail. Make sure to include all the necessary information, including the date, time, and location of the service.
5. Prepare For The Funeral Service
In the days leading up to the funeral service, you'll need to make some final preparations. This includes preparing the venue for the service, creating a memorial table with photos and mementos of the deceased, and rehearsing any speeches or readings that will be given during the service.
6. Attend the Funeral Service
On the day of the funeral service, make sure to arrive early to ensure everything is set up and ready to go. Be prepared to greet guests and offer support to family members. During the service, be respectful and attentive, and participate in any rituals or customs that are part of the service.
If you're planning a Christian Funeral Service in Singapore, there are a few additional considerations to keep in mind. 
Here Are Some Tips On How To Plan A Christian Funeral In Singapore:
1. Find A Christian Funeral Singapore Provider
Look for a funeral services Singapore provider that has experience in handling Christian funerals. They should be familiar with the customs and traditions of the Christian faith and be able to offer guidance on planning a meaningful service.
2. Choose A Church Or Chapel
Most Christian funerals in Singapore take place in a church or chapel. Choose a location that is convenient for family and friends to attend and has the necessary facilities to accommodate the service.
3. Select Appropriate Music And Readings
Christian funerals often include music and readings from the Bible. Choose appropriate songs and scriptures that reflect the faith of the deceased and provide comfort to those in attendance.
4. Decide on The Order of Service
The order of service for a Christian funeral typically includes prayers, hymns, readings, and a eulogy. Work with your funeral services Singapore provider to create an order of service that honors the deceased and reflects their faith.
Conclusion
Planning a funeral in Singapore can be a daunting task, but with the help of a reputable funeral services Singapore provider, you can ensure that the process goes smoothly. Ang Brothers Funeral Services is one of Singapore's leading funeral service providers, offering a range of services to cater to different needs and budgets. 
We specialise in Christian funerals and can guide how to plan a Christian funeral in Singapore. Contact Ang Brothers Funeral Services today for more information on we can assist you in planning a meaningful and respectful Christian funeral service in Singapore. With our professionalism and compassion, you can trust us to handle all the arrangements with care and respect.