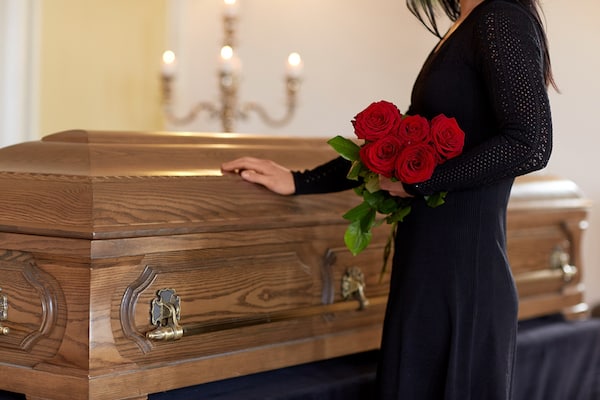 Whether you need their services immediately, in a week or a few days, or you're just preparing for the future, it's important to have the right funeral provider ready in case of an emergency. After all, the last thing that you want to happen to your or a loved one's funeral is for it not to be a solemn occasion, just because you did not choose the right funeral service provider. Be it a Christian, Muslim, or Buddhist funeral services in Singapore, it's wise to choose the right one for you.
Below, we'll tell you tips on how to choose a provider for funeral services in Singapore so you choose one that has your best interests in mind.
1. Don't be afraid to do some comparison shopping
Just like when you're comparing two stuff when buying from the store, the same thing applies when it comes to choosing a funeral service provider.
Depending on where you live, funeral parlors might be legally required to give you a factual itemized cost of everything involved in the funeral. Even if they are not legally required to, it's always a good sign if the funeral provider provides one anyway, so don't be afraid to ask.
The best way to do comparison shopping is in person, but you can do it via phone as well. Majority of funeral homes these days will be glad to answer your questions. Some will even you a detailed price list if you just ask.
In any case, when comparing one funeral service with another, be sure to total all of the costs. This should include everything, including essentials that were not included in the initial quote.
Also, don't be afraid to ask if they are offering package funerals. Many funeral providers offer discounted prices if you avail of a package instead of availing of their services individually.
2. Weigh your priorities
On top of your priority list should be the location. It should be convenient for all parties, especially to those who would like to pay their respects.
Of course, this should also be according to your budget. Is the funeral going to be at home? Or at the funeral parlor? The former is usually cheaper, but keep in mind, it can be quite a hassle having to host a funeral at home. Not to mention, some believe that it is bad luck.
Basically, your decision should be based on whether it's worth it spending more to have the funeral at the funeral home, or if you're better off hosting it somewhere cheaper, preferably free.
3. Let them know about your preferred arrangement
Whether it's for you or for a loved one, it's important that a funeral home know what the deceased's preferred arrangement is. This way, they can tell in advance if they can meet expectations or not.
You can use your preferred arrangement as a checklist of sorts to help you sort and choose the best funeral home for your needs.
The last thing you want to do during the grieving process is worth about every other aspect of the funeral. Give yourself and your family a chance to grieve and mourn properly by choosing a buddhist funeral services, buddhist funeral services singapore provider that will respect the deceased's wishes and let you go through the process at your own pace.