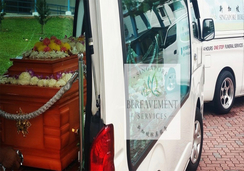 Funeral Pre-Planning Services singapore
Funeral pre-planning services is rather an uncomfortable topic to talk about in Singapore, therefore most people avoid discussing it. Yet, the concept in itself is useful. Some of the benefits of funeral pre-planning are discussed as follows:
Deciding with a Clear Mind
At the time of grief, families are unable to properly take decisions regarding the funeral planning and therefore, unplanned and unorganized funerals take place that may cause inconvenience to some. In order to avoid that, we suggest Funeral Pre-Planning Services to make it more meaningful and managed.
Ease the Burden on the Family
Someone has to take the decision regarding the burial and the proceedings, if not now then at the time of your death. Since your family, having suffered amajor loss, may not be in the right state of mind to take the right decisions. It is advised that you take care of your funeral pre-planning before you die.
Have your Special Needs Taken Care of
It is important to lay out your wishes regarding how you wish your funeral to be perform. Before your own death. As uncomfortable as it may sound. It is actually very significant considering it unburdens your family with the planning and proceedings that may seem like an encumbrance at the time of your death.
Avoid Unnecessary Spending
The simpler the funeral, the more peaceful it is. It is better to avoid over spending on funeral and funeral pre-planning to avoid straining your families who will have to bear all the expenses.
Why Funeral Services Singapore?
Funeral Services Singapore is a leading company in Singapore that offers well-organized funeral services as well as funeral pre-planning options. We ensure professionalism in our services and that too at reasonable prices.